MBusScan-En
Functional description:
MBusScan is a client scan software developed by Shanghai Sunfull Automation Co., Ltd. Installing this software on PC can search for devices that support MBus on the bus, and have the functions of reading attributes and exporting EXCEL.

Software features:
- green free installation, configurable, simple operation, fast scanning speed;
- support scanning MBus devices, all points are edited into X2BACnet, X2Modbus, X2OPC;

Application fields:
Free debugging tools, easy to debug MBus equipment in the field.
Application Principle Diagram: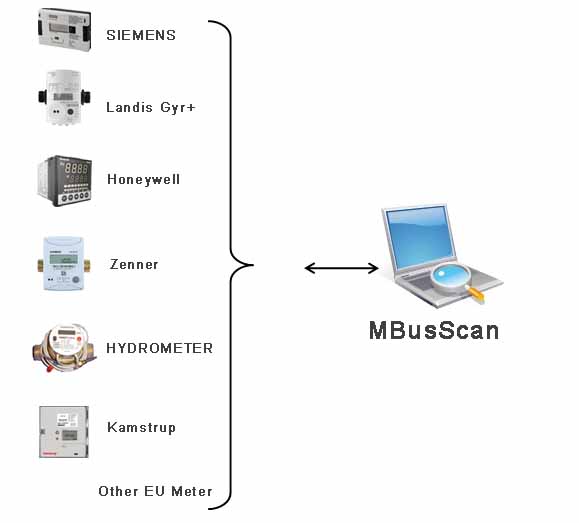 Software Capture: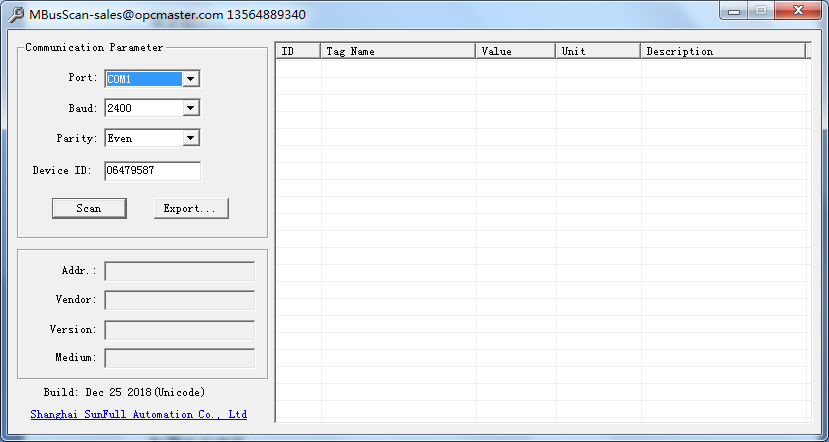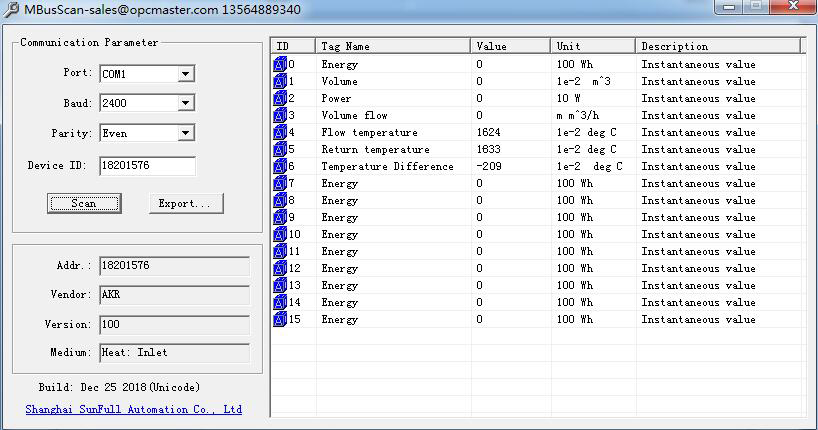 If you need this software, please contact Email: sales@opcmaster.com